Reinventing Yourself After A Life-Changing Event With Tulsi Vagjiani
Nov 2021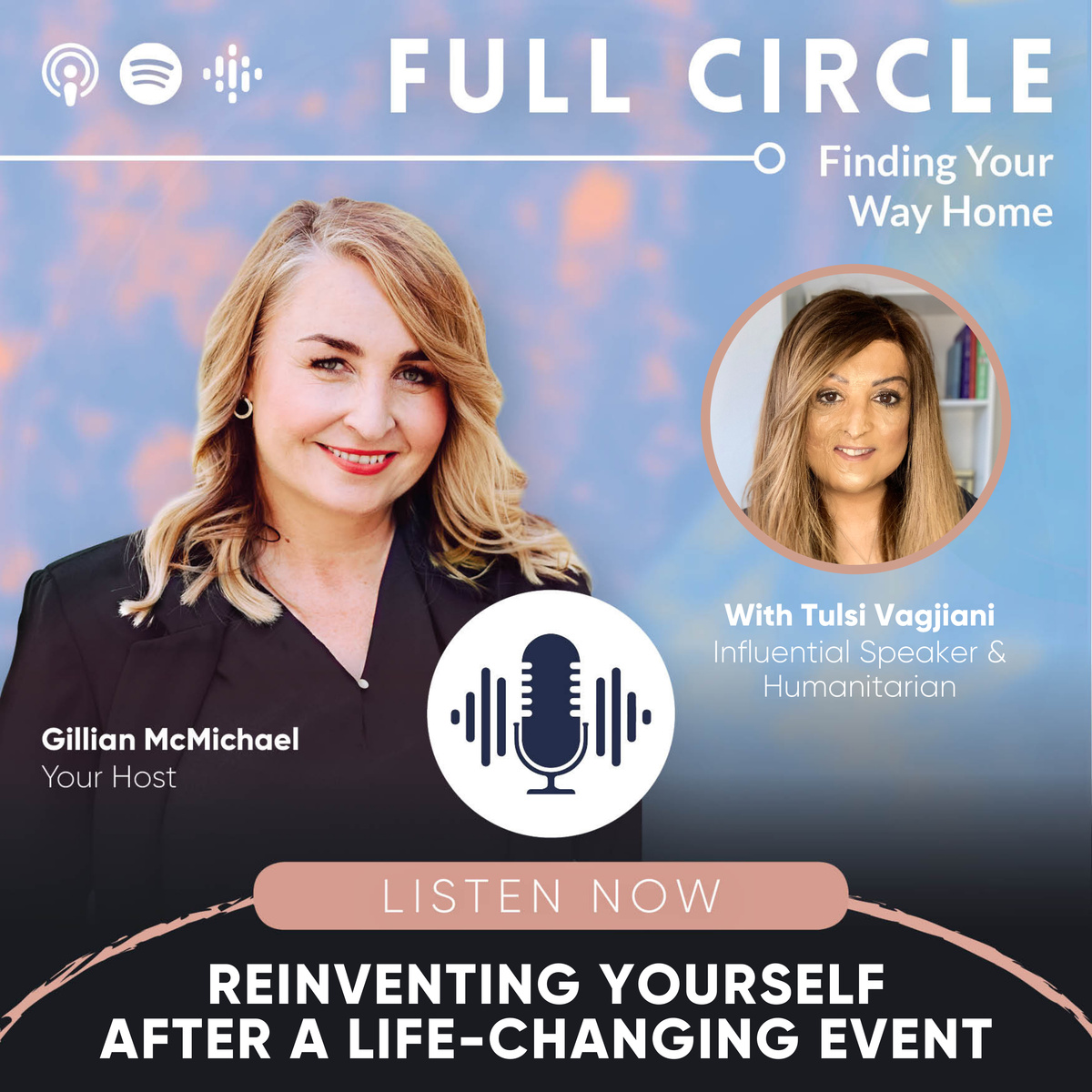 Today on the Full Circle podcast, we are discussing the transformation that occurs after a life-changing event.
When life throws adversity our way, we can be left wondering who we are. Events change us, they shift who we are, help us grow and ultimately redefine who we are.
The transformations that result from these experiences are honest and beautiful.
I had the pleasure of speaking with Tulsi Vagjiani – a woman who has faced adversity with the utmost grace and determination.
Tulsi is an influential speaker, a Reiki Grand Master, Pilates Rehabilitation Specialist and an ambassador for Changing Faces. She is also an airplane crash survivor whose parents and brother perished, along with 89 others, after their plane crashed in Bangalore in 1990. At just 10 years old, Tulsi was flown home to England where she was treated for second and third-degree burns to 45% of her body.
She shares her healing journey, the moments that have helped her accept who she is and how mindset is the most important thing for moving forward.
Subscribe now: https://link.chtbl.com/FullCircleFindingYourWayHome

If you have listened to the podcast and like the conversations so far, please subscribe.
Apple Podcast is the only platform you can leave a review but I would be very grateful if you can share your thoughts.