Reflections on Transformation, Growth and Change
Dec 2021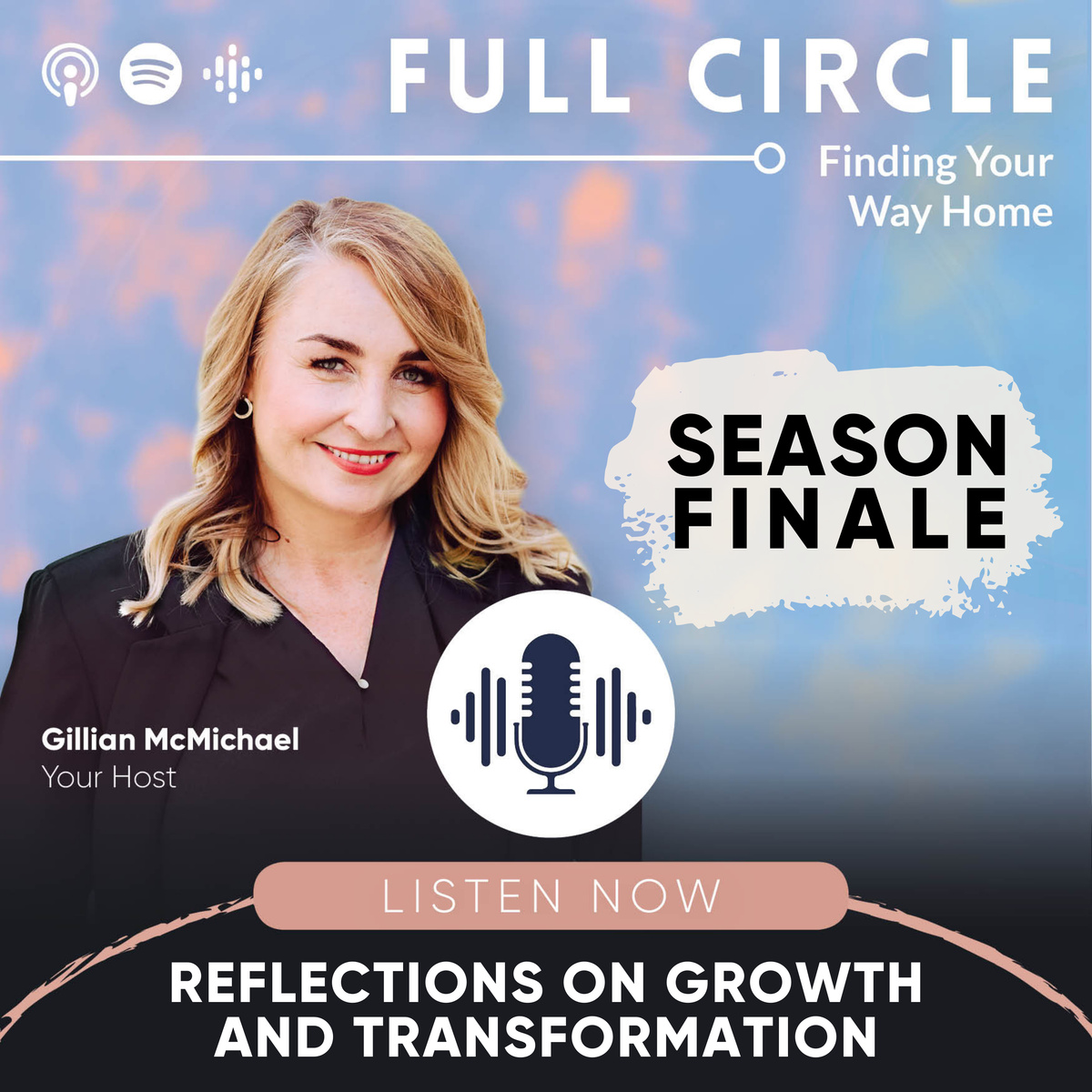 We have reached the final episode in Season Two of the Full Circle: Finding Your Way Home podcast.
This season we heard from incredible guests who shared their journeys of transformation. In this final episode, I have shared the key things I learned from each guest and I have also opened up about my own transformation journey.
If you are ready to begin your own journey of change – please consider joining me on one of my upcoming retreats. More information is available at the end of the episode, and on the website.
I will be back with Season 3 in February, when we will explore the topic of 'love'. Until then, stay well and invite joy and curiosity into your life.
Listen now: https://bit.ly/Reflections-On-Transformation