Karin Lutz on her Certificate in Professional Coaching Practice
Apr 2020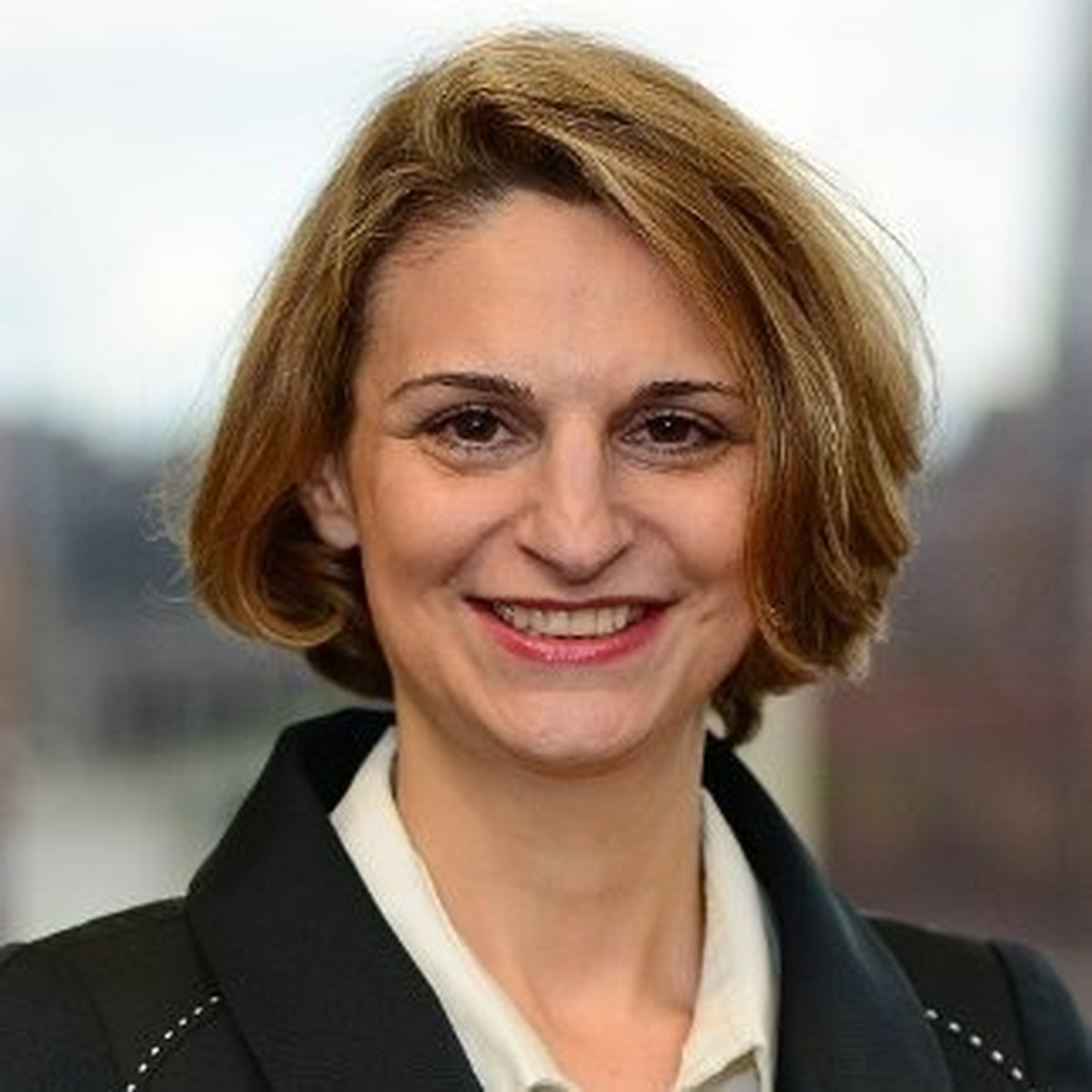 What were you doing before you signed up to the Certificate in Professional Coaching Practice?
For 30 years I had a successful career in the professional services industry where I became a senior partner in one of the 'Big Four' firms. I led complex strategy projects and high-performing teams, in a competitive and pressurized environment, while sometimes struggling to remain true to myself.
What made you want to become a coach?
My proudest career achievement is how I built, motivated and managed individuals and teams, focusing on their growth and on how to achieve greater self-awareness, confidence, and emotional resilience. For many years I worked with coaches (internal and external) to enhance the performance and collaboration of my teams. I also personally worked with an executive coach. A few years ago I became ill and while recuperating I took time to reassess my own values, passions and purpose, and went on a transformational coaching journey. As I regained my health and strength, I decided I wanted to help others go on a similar journey to understand who they are, what they want, and what it means to live purposefully.
Why did you choose Full Circle Global?
I researched accrediting companies online and liked the look and feel of the Full Circle website. I then attended a one-day workshop with one of the Full Circle trainers and decided there and then that it was the right place for me. It was more intuitive than anything else: I think it chose me, just as much as I chose it! I have now attended a number of training programs and plan on attending more. I have greatly enjoyed working with all the trainers, including Gillian: I feel there is a great 'culture-fit' for me: professional people with a desire to provide excellent client service, to empower their clients to succeed, and who also have a strong sense of purpose. I also greatly value the focus on physical, mental, emotional and spiritual wellness, which has become a passion of mine.
What did you enjoy most about the programme?
I learned so much form the trainers: their experience, expertise, and story-telling skills, and I also learned a great deal from the other participants. On all the programs I attended, I have found the participants to be open, giving, and insightful. In addition to the technical content what I have most enjoyed are the practical exercises, ie coaching and being coached by the other programme participants, and receiving most valuable feedback from the trainers. I also greatly enjoyed Gillian' Coaching for Wellness program which I highly recommend.
Did you experience any challenges along the way?
Not so much challenges but rather 'aha' moments where I discovered and/or re-discovered insights about myself. I have had to 'dig deep' and in the process have learned a lot about myself as a person and how this is reflected in how I coach. It has been, and continues to be, an amazing learning journey, which has required me to be both vulnerable and bold, challenge old self-limiting beliefs, and also to be kind and compassionate with myself.
What does life look like now that you have trained to be a coach?
I feel I am growing and becoming a better human being and professional. I am using my coaching skills not only with clients but in day-to-day interactions with family and friends also. I feel that I am finally doing what I want, on my own terms, without having to meet what I perceive as being other people's expectations. I am creating positive change for myself and for others. I feel stronger and more grounded than ever.
Finally, what would you say to anyone thinking about becoming a coach trainee?
Go for it. Do not hesitate. You will be using your coaching skills in all sorts of ways. You will not regret how much you learn about yourself and about others. You will gain new perspectives, and both you and your clients will learn to to turn challenges into opportunities leaving the 'old' behind and embracing the new, including new behaviors and ways of being - not just doing.