Healing After Childhood Bullying With Sumi Mukherjee
Nov 2021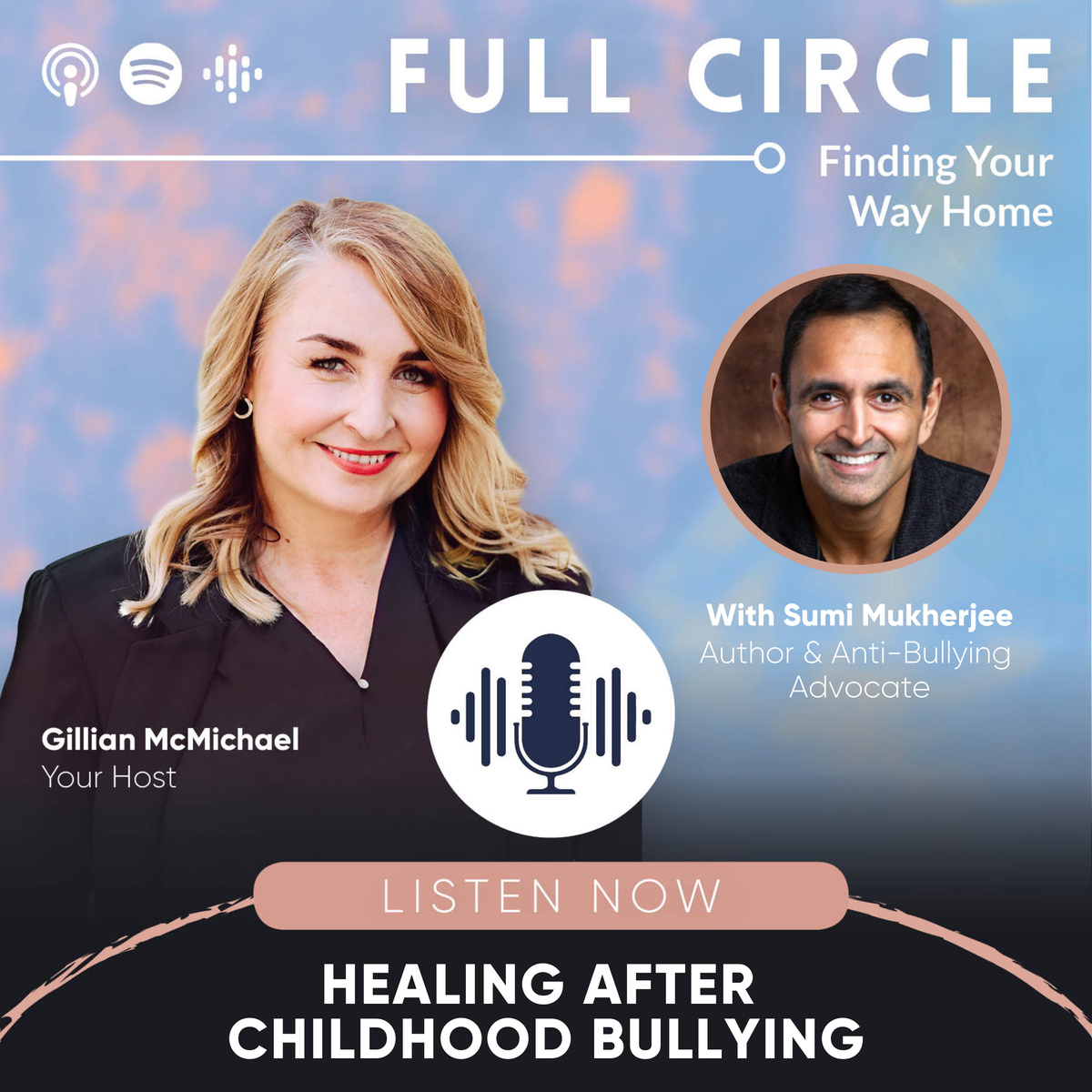 Today on the Full Circle Podcast, I am discussing a topic that I am all-too-familiar with:

Childhood bullying.
I am joined by Sumi Mukherjee who shares his experiences of being bullied as a child and how those experiences had a longstanding effect on him in adulthood.
Sumi was a victim of intense bullying as a child which triggered severe Obsessive Compulsive Disorder. To regain control, Sumi embarked on a transformative healing journey which he details in our conversation.
Today, Sumi is an author, anti-bullying advocate and public speaker, who uses his own experience to help others. In doing this, Sumi found his calling – standing up for those who cannot.
As a victim of long-term bullying myself, this is a conversation I was looking forward to recording, so I hope you find the episode as cathartic as I did. His story is an inspiration to those on their own healing journey after a traumatic childhood.
Listen now: https://bit.ly/Healing-After-Being-Bullied